Pakistan's heroes: Healthcare workers who have laid down their lives in the fight against COVID-19
Pakistan reported its first doctor to have died from the deadly virus in March from the northern Gilgit Baltistan region
Updated Saturday May 30 2020
To date, 17 healthcare workers have died fighting the novel coronavirus in Pakistan, while over 1,900 have been infected.
These are the doctors, nurses, paramedics and sanitary workers who valiantly continued to service the needs of COVID-19 patients and lost their lives while doing so.
Today, we honour these heroes and their sacrifice.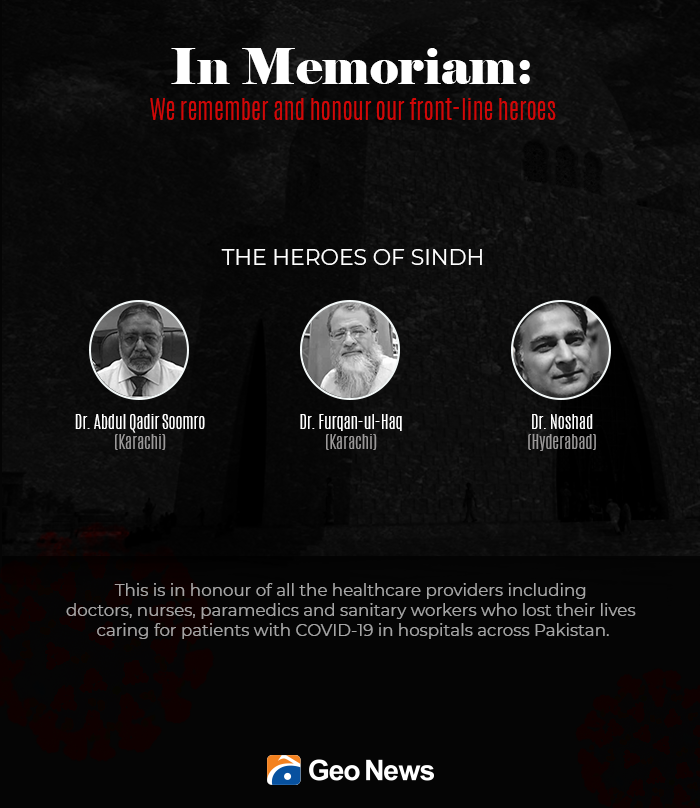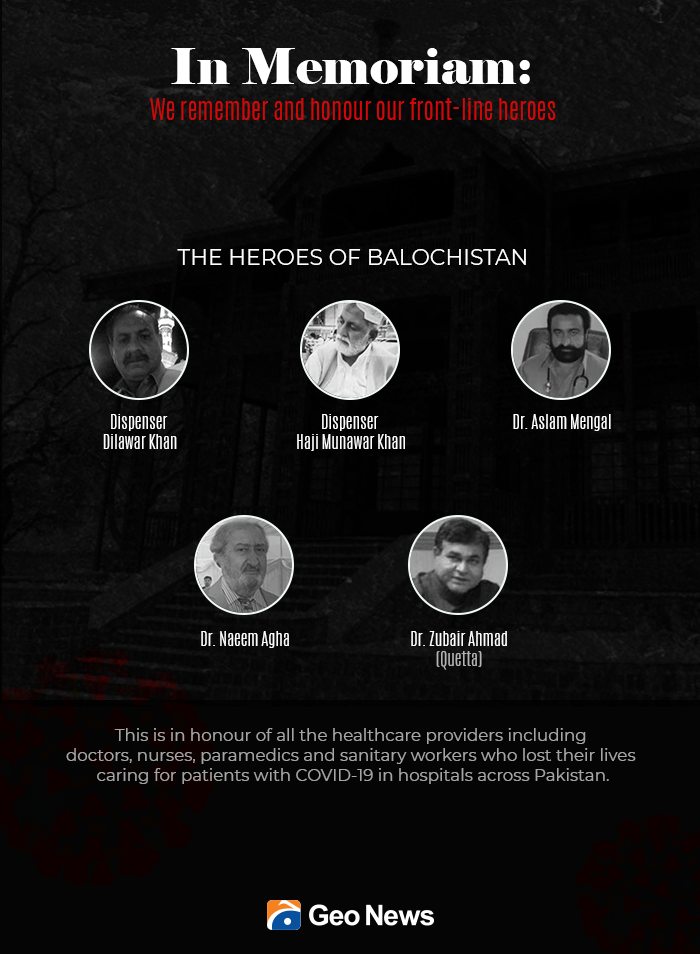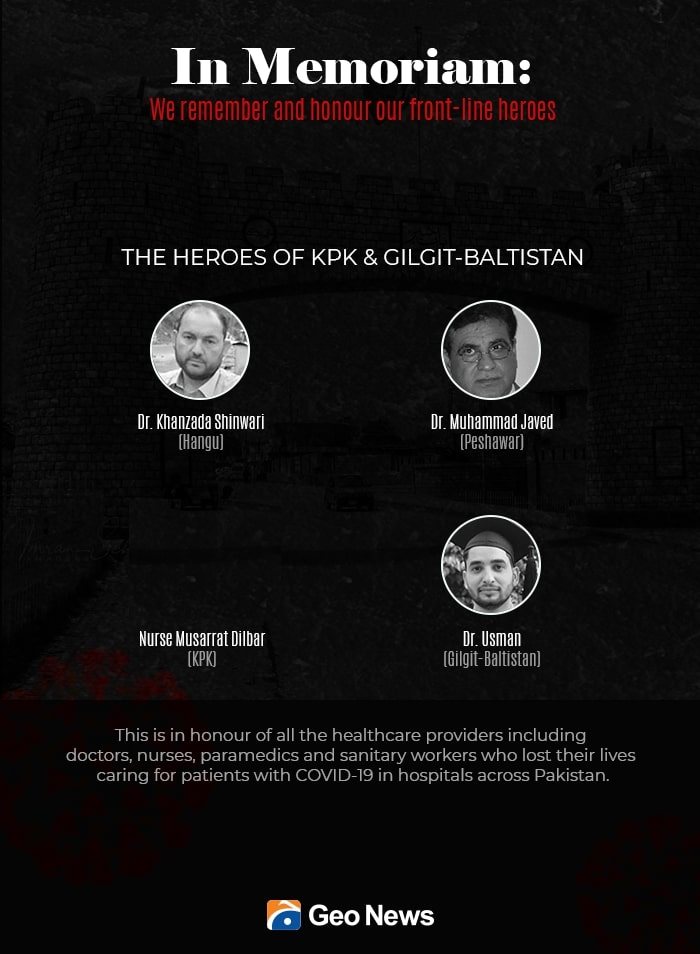 The images were collected and shared by the Young Doctors Association (YDA)